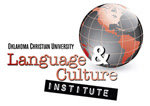 Students from Ibaraki, Japan are given the opportunity to come to Oklahoma City as part of their study abroad program.
Short-term exchange students get to visit museums, cultural centers, and go to a Oklahoma City Thunder game.
These students stay in dorms with the students at Oklahoma Christian University and attend classes on campus as well.
A group of six students from Ibaraki Christian University have transferred to Oklahoma Christian University as part of the short-term foreign exchange program. Students at OC were asked about their involvement with these exchange students and gave insight into the experiences the foreign exchange students had.
Local Activities
"I've been able to spend some time with a student named Takumi," Chandler Trader said. "We've gone to Blaze Pizza together and I've been told about many of the field trips he's been on. Such as going to the Wichita Wildlife Refuge and a Thunder game."
The exchange students have had opportunities similar to these almost every day of their four-week stay in America. Other notable experiences include going to the Oklahoma History Center, visiting the Chickasaw Cultural Center and the Philbrook Museum in Tulsa.
The short-term exchange students are also enrolled in three classes while staying at OC. These classes cover culture, writing and religion.
"The classes I'm taking are very interesting," Takumi Ishizaki said. "The subject matters are all very unique and it's fascinating to see the differences in culture, religion and ways of writing."
Study Abroad Opportuinties
OC students are also given the opportunity to study abroad in Asia. The study abroad program takes place in the summer and students spend three weeks in Ibaraki, Japan as well as two weeks in Xi'an, China and one week in Beijing, China.
Cultural events are also hosted once a month by the international programs office. Most recently was the Asia Night event where students were invited to experience traditions, food and games related to Asian culture. These events allow OC students to share the culture of foreign exchange students and help the community grow closer together.
Staying in Dorms
Short-term exchange students stay in the dorms with volunteer students. This allows them to have someone to help show them around campus and welcome them into the OC community.
"My roommate Naoki have got along very well together," Zachary Jenkins said. "We tend to play a lot of video games together or go to the student center to play billiards or table tennis."
These volunteer roommates act as mentors for the exchange students, allowing them to have someone who is in the same grade and age group to relate to. OC's international programs office does this to help the exchange students easily transition into the community.
A new group of short-term exchange students comes every year in spring. This program has been in place since 1975 and allows students at Ibaraki Christian University the opportunity to come to OC. Many students in the short-term exchange program eventually transfer to OC full-time. An estimated 20% of OC's student body is from a foreign country and has students from over 40 different countries, which allows for foreign exchange students from all around the world to be welcomed in and possibly meet other students from their native country.